AUTOMATED EXTERNAL DEFIBRILLATOR (AED)
THE REASON FOR THE AED & HEARTBEAT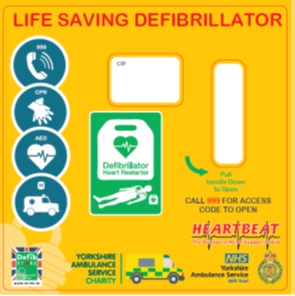 TODAY - 420

people will lose their lives to CardioVascular Disease (CVD)

TODAY -

... more than 115 of these will be younger than

75

TODAY - 7 million

people fight their daily battles with CVD

TODAY - 545

people will go to hospital due to a heart attack

TODAY - 180

people will die from a heart attack

TODAY - 12

babies will be diagnosed with a heart defect

There are

2.3 million

people with coronary heart disease in the UK
CardioVascular Disease causes more than a quarter of all deaths in the UK
WHY EVERYWHERE NEEDS AN AED CAMPAIGN
The impact of public-access defibrillators on survival
Survival rates from sudden cardiac arrest

5% - No intervention

7% - Average for UK

9% - Average with CPR alone

50% - Average with CPR and AED

74% - AED within 3-5 minutes
HEARTBEAT's AED CAMPAIGN
HEARTBEAT

has helped raise over £19,000 to fund 24/7 Public Access AED's (Automated External Defibrillators)
To date we have installed 10 units: 5 in Brighouse, 1 in Bailiff Bridge, Southowram, Lightcliffe and 2 in Clifton. Plus we have 1 on our walks.
Worked with Brighouse Rotary to install 1 at Hipperholme and 1 in Brighouse
We with YAS and British Red Cross have trained over 75 members / local people in CPR / AED use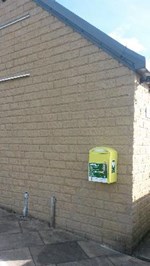 Brighouse Sports Club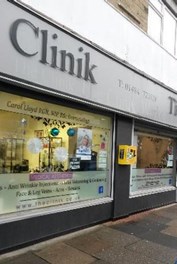 The Clinik, Brighouse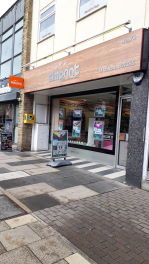 Simprint,Brighouse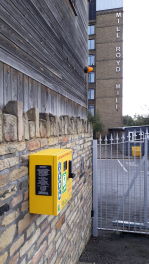 Millroyd Mill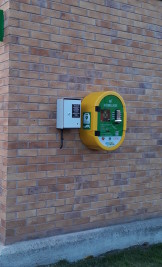 Meadowcroft Lightcliffe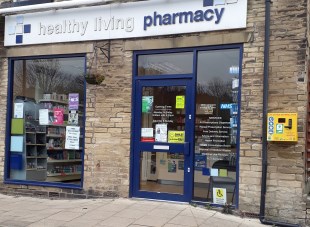 Bailiff Bridge Pharmacy

Clifton Methodist Church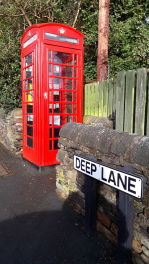 Clifton VCA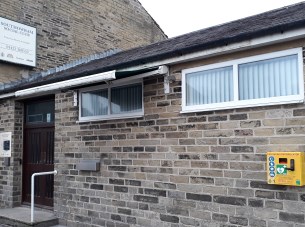 Southowram Social Club

Thornhill WMC
WHAT IS A CARDIAC ARREST?
A cardiac arrest is caused by an electrical problem in the heart. This electrical problem causes the heart to stop pumping blood around the body and to the brain.
It causes the person to fall unconscious and stop breathing. Without CPR the person will die within minutes.
CPR should only be used if someone is:

unconscious and not breathing
unconscious and not breathing normally
WHAT IS CPR?
CPR

is

C

ardio

P

ulmonary

R

esuscitation.
It is a life saving medical procedure which is given to someone who is in cardiac arrest. It helps to pump blood around the person's body when their heart cannot.
To carry out CPR a person presses up and down on the casualty's chest (chest compressions) and, if alright, gives them a series of rescue breaths to help save their life when they are in cardiac arrest.
WHAT IS THE DIFFERENCE BETWEEN A CARDIAC ARREST & A HEART ATTACK?